Special Investigation: Are You a Veteran on Pain Killers Prescribed by the VA?
By Lee Hill
|
Oct. 03, 2013
|
12 Submissions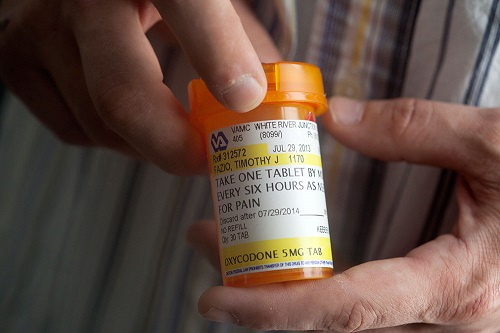 Since the 9/11 terrorist attacks, the number of opiate prescriptions by doctors at the Department of Veterans Affairs has skyrocketed. According to data obtained by The Center for Investigative Reporting, prescriptions for four opiates – hydrocodone, oxycodone, methadone and morphine – have surged by 270 percent in the past 12 years. For the last two years, the data shows the agency has issued more than one opiate prescription per patient, on average.
In interviews, advocates and experts said the rising prescription rate confirmed their worst fears: that the VA is overmedicating its patients as it struggles to keep up with their need for more complex treatment.
(You can listen to news reports with more on the controversial findings here from Colorado Public Radio and here from the Center for Investigative Reporting.)
To help us better understand how opiates are affecting veterans, CIR and Colorado Public Radio reporters want to hear about any experience you or a loved one might have had with VA-prescribed medication. Please take a few minutes to share your story in the form below. We know this is a sensitive issue to discuss, and we will not share any of your information or responses without your permission.