American Public Media
165 Queries
What is your expertise?
By Linda Miller
|
Oct. 31, 2012
|
5 Submissions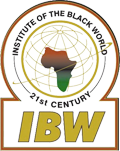 In collaboration with the Institute of the Black World, the Public Insight Network is working to bring a diversity of voices and perspectives to newsrooms around the country, because we know that media needs to do better.
Every day, people in the Public Insight Network help journalists explore topics and issues by sharing knowledge and insight from their work, their education or their experience. You might be an expert with the academic credentials to show for it. Just as likely, you've spent a good chunk of your life practicing, learning and refining a trade, a hobby or a discipline. Whether it's what you studied in college, what you do for a living, or what you think about right before bed, there's something you know.
Help us get a better understanding of you so we can ask you questions relevant to your expertise. Your response will inform reporting, and will be shared with journalists only. Learn more about how the Public Insight Network works here.
165 Queries
---