Public Pools in New York: Can We All Get Along?
By Walyce Almeida
|
Jul. 18, 2012
|
16 Submissions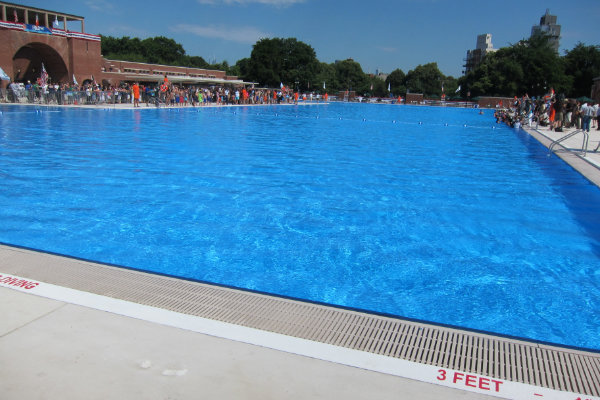 McCarren Park Pool, a public facility in Brooklyn, has reopened after being closed for about 30 years. The pool, with a capacity of about 1500 swimmers, took three years and $50 million to renovate.
Despite a long wait of up to an hour to get in, it attracts swimmers from a wide range of ages, ethnic backgrounds, and neighborhoods. And the sky-high temperatures in the city only make this public pool more appealing.
After some incidents and altercations that occurred the first week of McCarren's opening, the city has been criticized for not being prepared to manage the facility, which charges no fee to visitors. People have been reminded of why the pool was closed in the first place - it was deemed unsafe and difficult to maintain operationally. Some even questioned whether it was the wisest investment of taxpayers' money.
Do you think the public pools are good for New York City? WNYC would like to dive into the culture of public pools. Tell us about your experiences.