How Is A Taco Made In Your Town?
By John Rosman
|
Aug. 15, 2013
|
4 Submissions
Americans have not just adopted the ultimate Mexican comfort food — the taco — we have absorbed them.
Across the country, the taco reigns as a popular, and often inexpensive, meal in many different forms and flavors. Like the nationally emerging Taco Bell waffle taco
Credit: Brand Eating
The San Diegan fish taco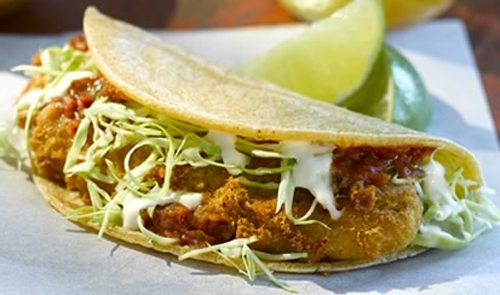 Credit: blog.sandiego.org
And the San Antonian breakfast taco
Credit: Michael Stern
The standard of what makes a taco, a taco, is changing. We're curious if it's adapting with its region. So we're asking you: What does a taco look like your town?